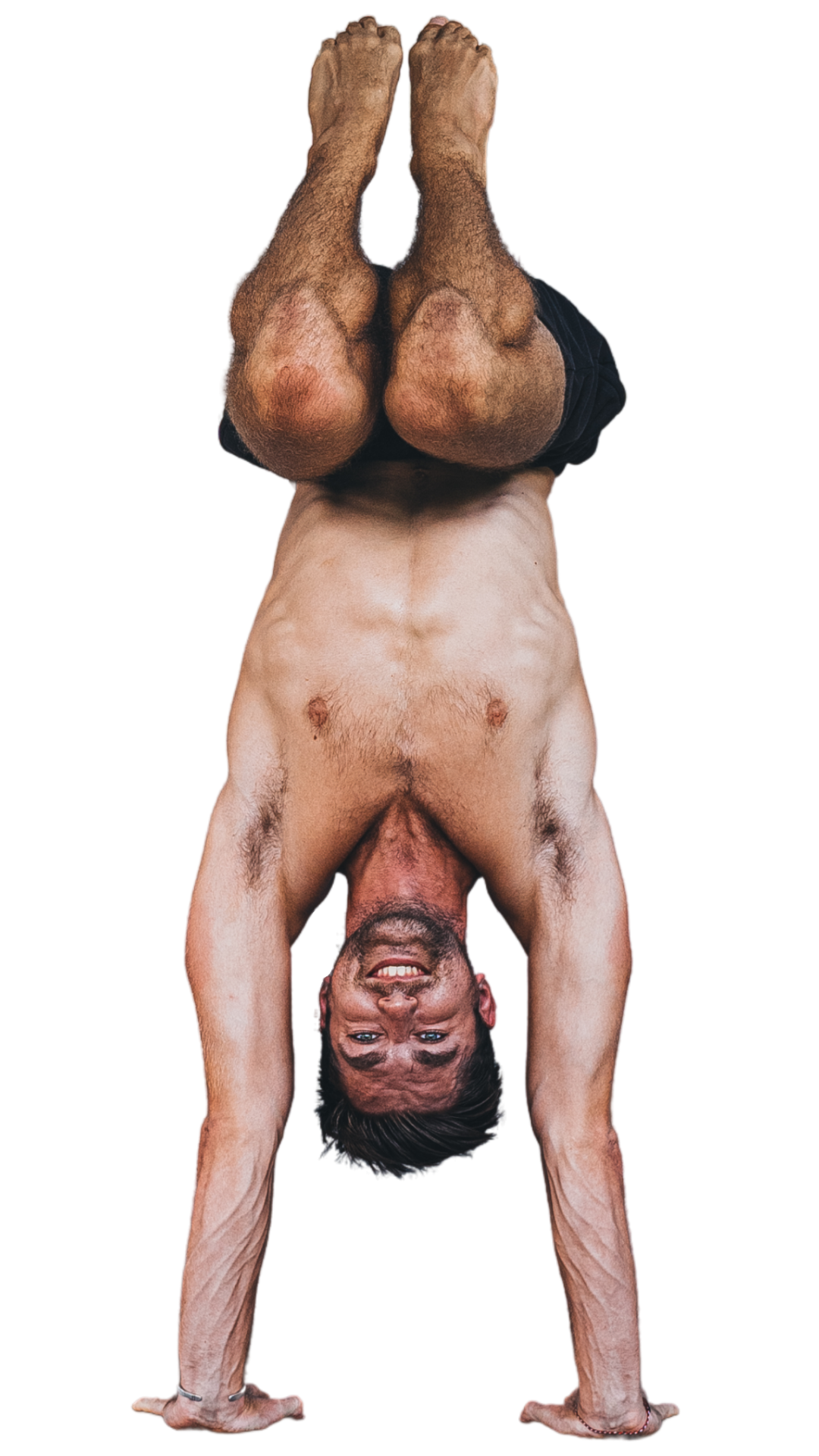 Change your perspective.
The School of Inversions is a step-by-step movement program that will help you face and conquer your fears of getting upside down, gain confidence and control over your body, and show you how to master inversions like the headstand, forearm stand, and handstand.
This program is for anyone who wants to improve their inversion practice and discover their hidden potential. You can join The School of Inversions regardless of your practice background, age, size, and the level of your strength and flexibility. The only thing you need is a student's mindset and the willingness to step out of your comfort zone and face your fears.
Each week we will guide you systematically through a series of strength and mobility exercises, inversion technique drills, warm-up and cooldown movements and well as restorative flows that will help you to become a stronger, more confident, and inverted version of you.
There's no quick-fix solution or a magic pill you could take that would teach you inversions in a second. But there's a secret to learning inversions and that is: proper technique and commitment to your practice. In this program we promise to deliver you our best time proven techniques and the support of a community to help you stay committed to your practice.
Hi! We're Sara and Tomas.
We're two life enthusiasts based in Prague who spent years traveling around the world to share our passion for movement and mindful living with our students. Our teaching style is a playful combination of our diverse backgrounds. Tomas has lived and studies the tradition of yoga across New Zealand and India. Everyone who meets him quickly notices his enthusiasm, beautiful energy as well as love for movement 'outside the box': calisthenics, animal flow and handstands. Sara started her yoga journey as a teenager in her hometown together with her mom. She quickly noticed that her yoga practice goes way beyond the corners of the yoga mat and extends to all areas of her life. Her teaching is one of overcoming limitations both on and off the mat. Together we want to open you to what's possible and show you that most obstacles exist only in the mind.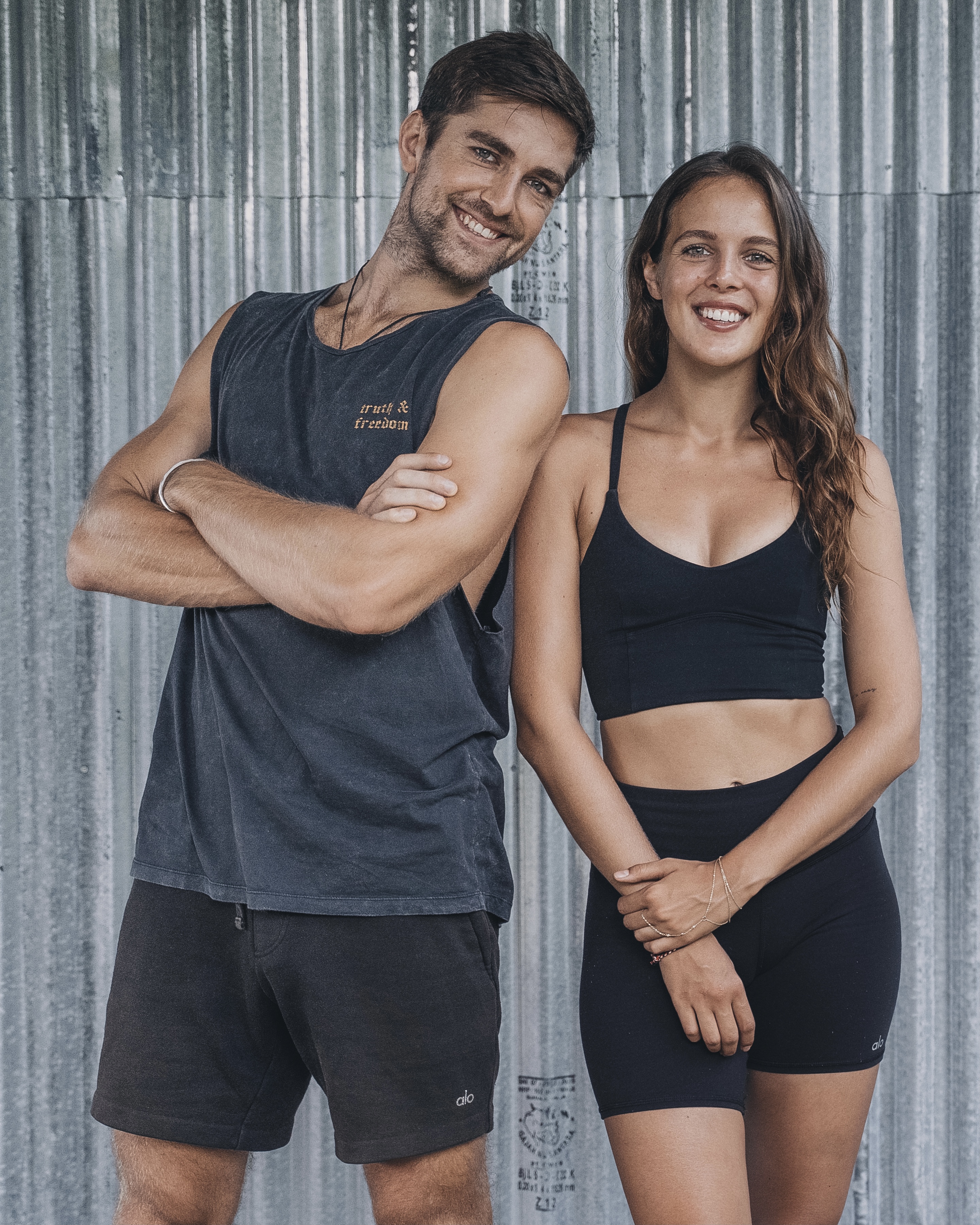 Why did we create this program?


It took us years to progress with inversions. We lacked proper guidance and technique, and as a result, our practice was inefficient and ineffective. We created this program to save you from that. Over time we understood the proper inversions technique and developed a set of effective drills that we now share with our students. We taught numerous workshops across the world and share our practice daily with our online community. The School of Inversions is a collection of drills, conditioning exercises, mobility routines, strength-building workouts, and inversion techniques that worked the best for our students and us.
Here is what you'll learn in The School of Inversions:
The theory fundamentals of the headstand, forearm stand, and handstand (correct alignment and body engagement, finding and understanding balance, different ways to enter and practice the inversion).
How to overcome fear of getting upside down.
How to fall out of an inversion in a safe way.
How to build strength so that you can support your body in an inverted position.
How to increase your range of motion so that you feel more freedom in your body and can get upside down easier.
Headstand techniques (kick up, press up, tripod headstand).
Forearm stand techniques (kick up, straight forearm stand, stag leg variation, puppy press, hollowback, scorpion).
Handstand techniques (kick up, stag leg/ tuck/straddle/straight handstand variations, puppy press).
Recovery and restorative exercises.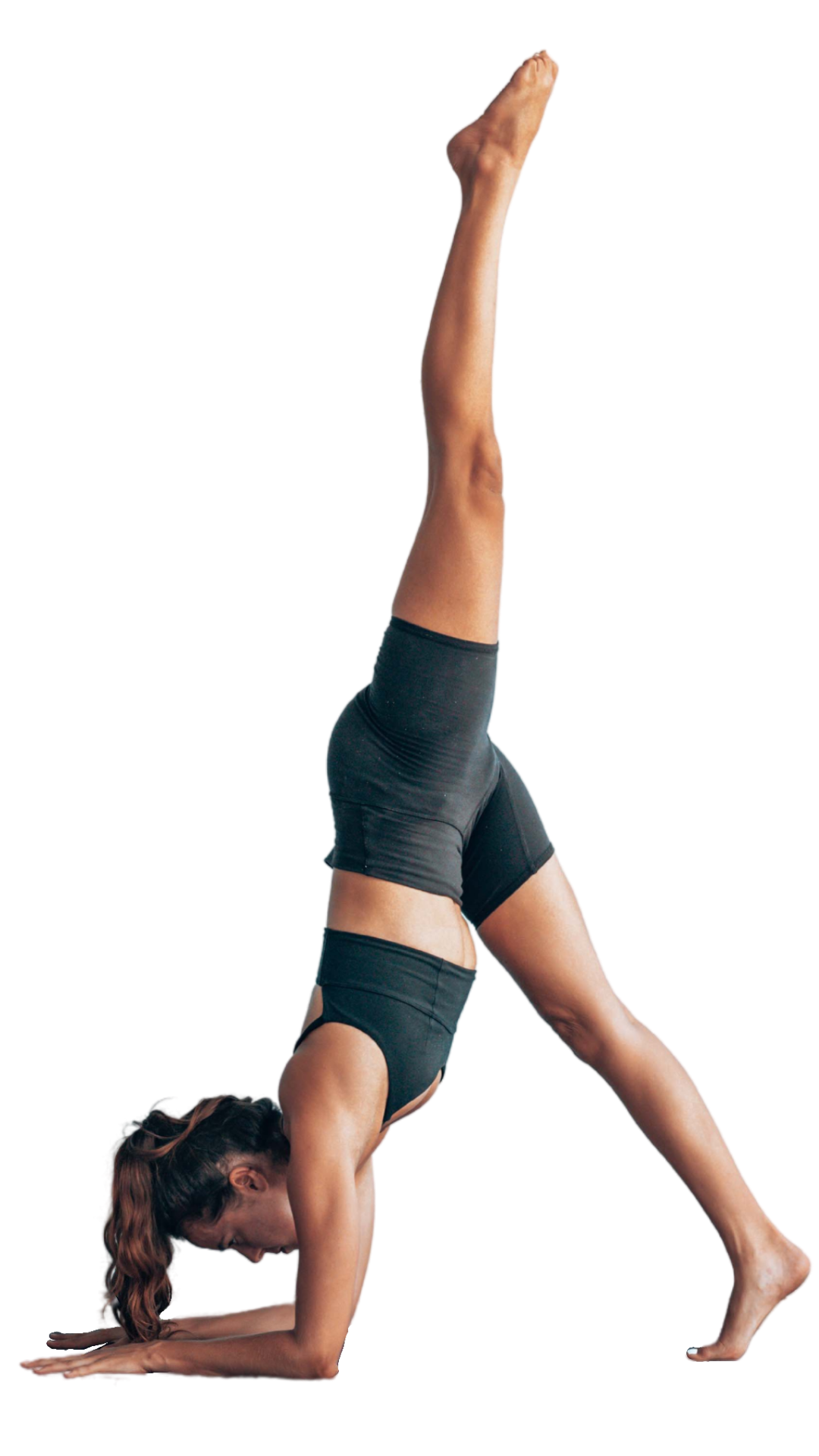 Is The School of Inversions for you?
Here is what our students are saying: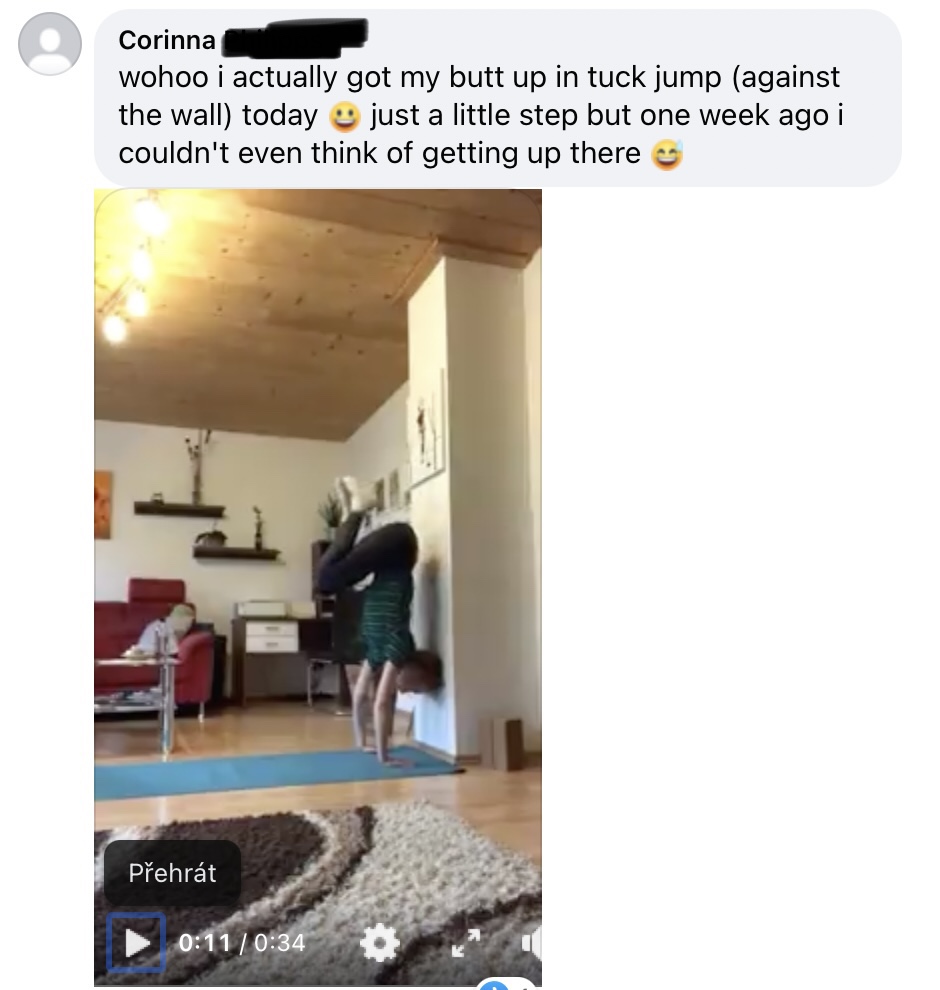 Corinna P.
The School of Inversions course was a very rewarding experience for me, during and after the course. Staying committed to the practice, learning, trying and of course also failing at things made me physically stronger, feel more confident and brought me awareness over my body and what it is able to do. It also taught me to be patient. Trying new things and eventually catching some time "flying" in a forearm stand or handstand can feel so good and fun! I think this course is a great way either to take up the journey with inversions or to get deeper into it since it lasts over some time and therefore gives you time to practice, process and stay connected as well as motivated with the other participants. :)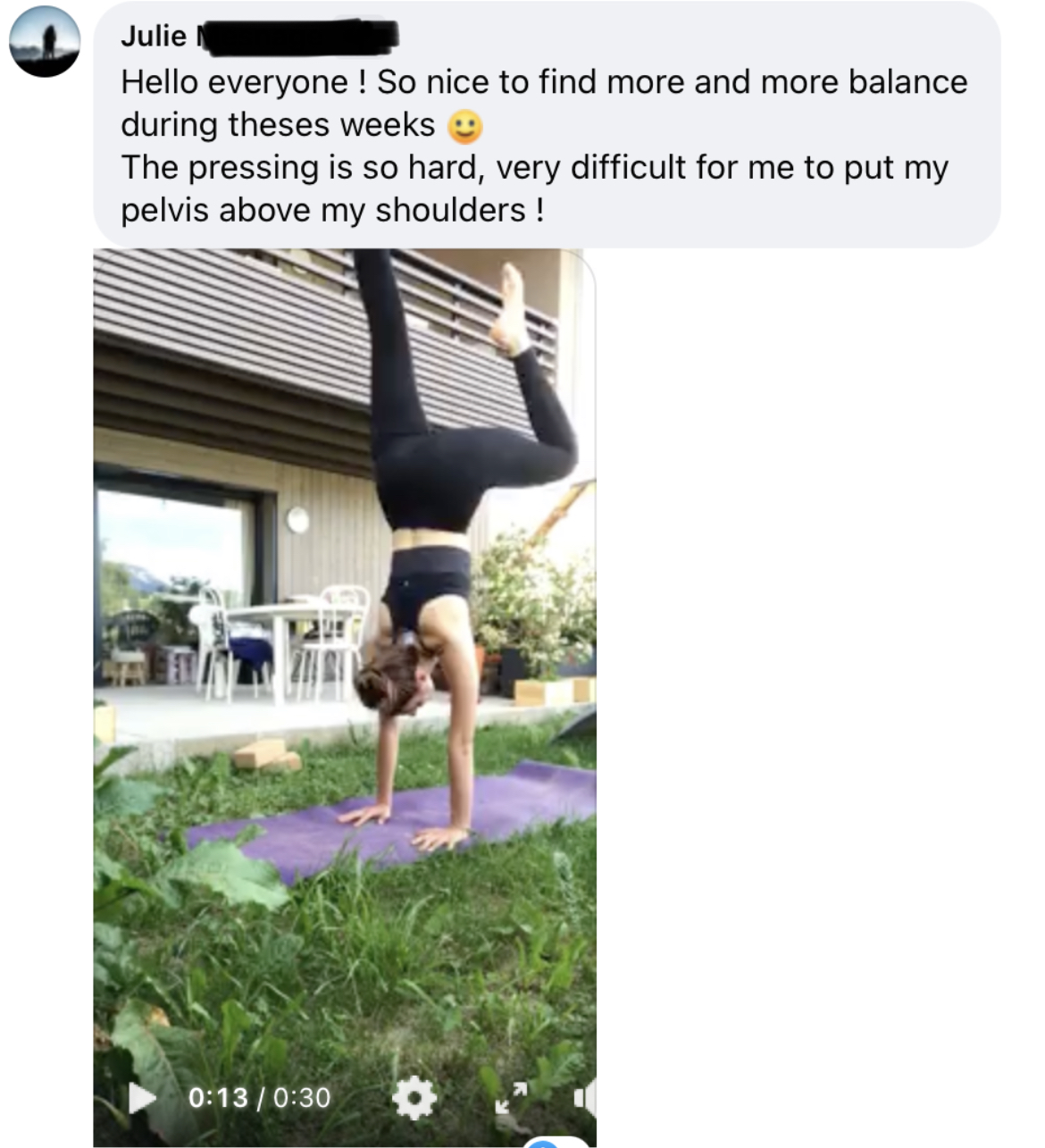 Julie M.
The School of Inversions with Tomash and Sara help me to grow in my practice physically with all the strength exercises. And also with a better comprehension of the body in the different inversions postures / arm balance postures. It also helped me with my fear of falling in pincha and also in handstand because we do a lot of exercises that give us some tips to fall (if we fall) in a safe place. Even in an online class. I loved this experience and I recommend it because these two teachers are very complementary and it helps a lot to understand all the different techniques for inversion.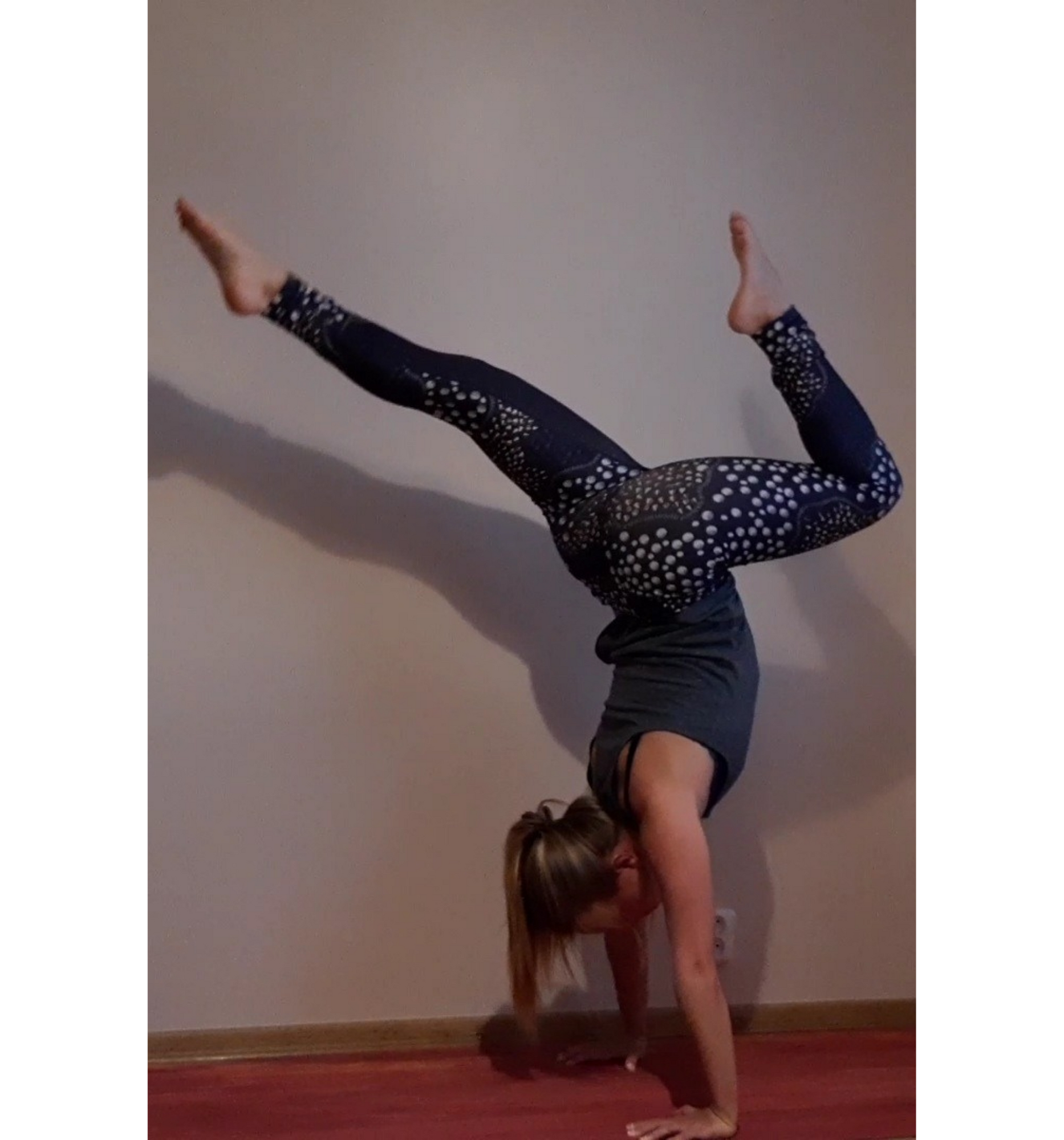 Hana K.
The School of Inversions course with Sára and Tom was very valuable as I got a lot of advice and learned many new exercises to improve my balance being upside down. The course was good for any level, because everything was really well explained and demonstrated. We learned everything important step by step, including learning how to fall out of inversions, which was scary at first but very useful later. I also really appreciated the chance to get feedbacks on my videos throughout the entire course. Sára and Tom were always super nice and the entire course was very helpful and fun at the same time. I definitely recommend it!
The course framework:
PRE-WORK
Set your intentions, get to know the community, and learn how to get the most out of the course. We'll also talk about the importance of strength, flexibility, mindset, and the correct work-rest ratio for your inversion practice.
WEEK 1
To dive right in, the first week of the program will get you familiar with the fundamentals of everything we'll learn in the following weeks. We will talk about the handstand basics, learn how to balance on our hands in the crow pose, and explore how to get comfortable in an inverted position as we learn the headstand.
WEEK 2
Building on what we've learned the week before, in week 2, we will continue working on the headstand and learn some new variations, explore how to safely fall out of a handstand, and get stronger with a set of strength drills.
WEEK 3
For those who are comfortable with the headstand, the week three will challenge you further with a forearm stand. If you're still working on becoming confident with your headstand, no worries. With drills specifically designed to prepare you for a forearm stand, you can begin to build up more strength in your shoulders, which will boost your overall inversion practice. Apart from that, you'll also get introduced to animal flow to gain even more confidence going upside down.
WEEK 4
Week four will be mostly strength-based. We will begin to work on pressing up into the inverted positions and create more awareness and coordination throughout the entire body. Learning to get into and out of an upside-down position in a slow and controlled way will solidify your inversions.
WEEK 5
This week we focus on the handstands and work towards creating strength necessary to be able to press up into an inversion. Get ready to explore different ways of entering a handstand, refresh your animal flow skills, get stronger with new drills specifically designed for learning a press-up, and work on your press up.
WEEK 6
The final week of this program will wrap up everything we have learned so far and leave you with some fun variations to work on once the program is over. I'm talking about the hollow back shape that will further open and strengthen your shoulders, as well as the scorpion pose which works deeper into the backbends.
The School of Inversions includes:
TWO meditations
If you can dream it, you can achieve it! This meditation will help you to get closer to your goals with the power of your mind.
TWO mobility classes
These sessions will help you to increase your range of motion which will allow you to progress in your inversion practice faster.
TWO restorative classes
Help your body to recover, get rid of stiffness in your joints and muscles, work deeper into your connective tissue and soothe your nervous system and mind with these relaxing sessions.
FIVE strength workouts
The strength workouts are specifically designed to help you strengthen your body and build foundation for our inversions.
TWENTY ONE follow-along inversion theory
and practice classes
These classes are the core of the program. Here we will explain you the theory and then put it into practice what will result in progress over time.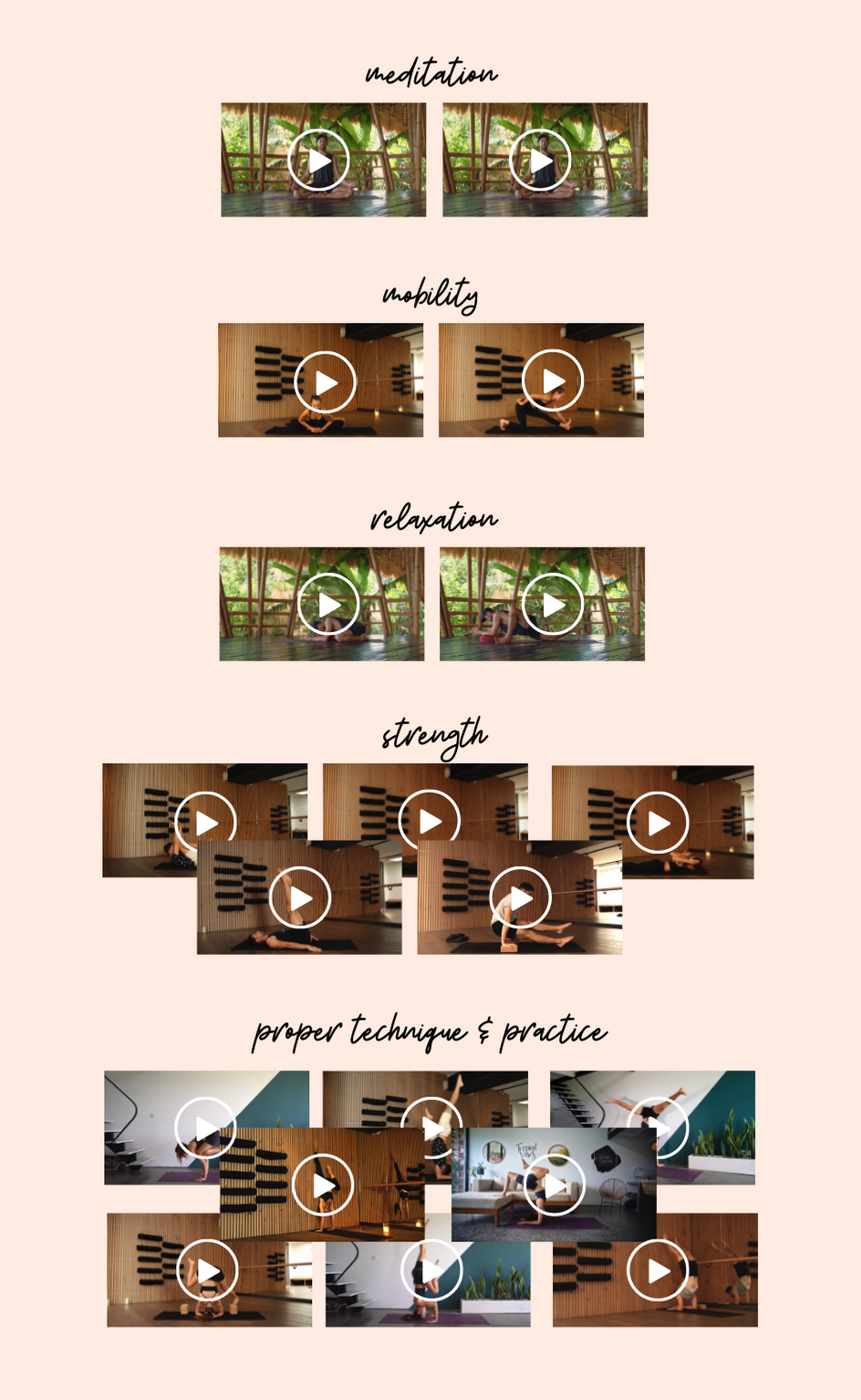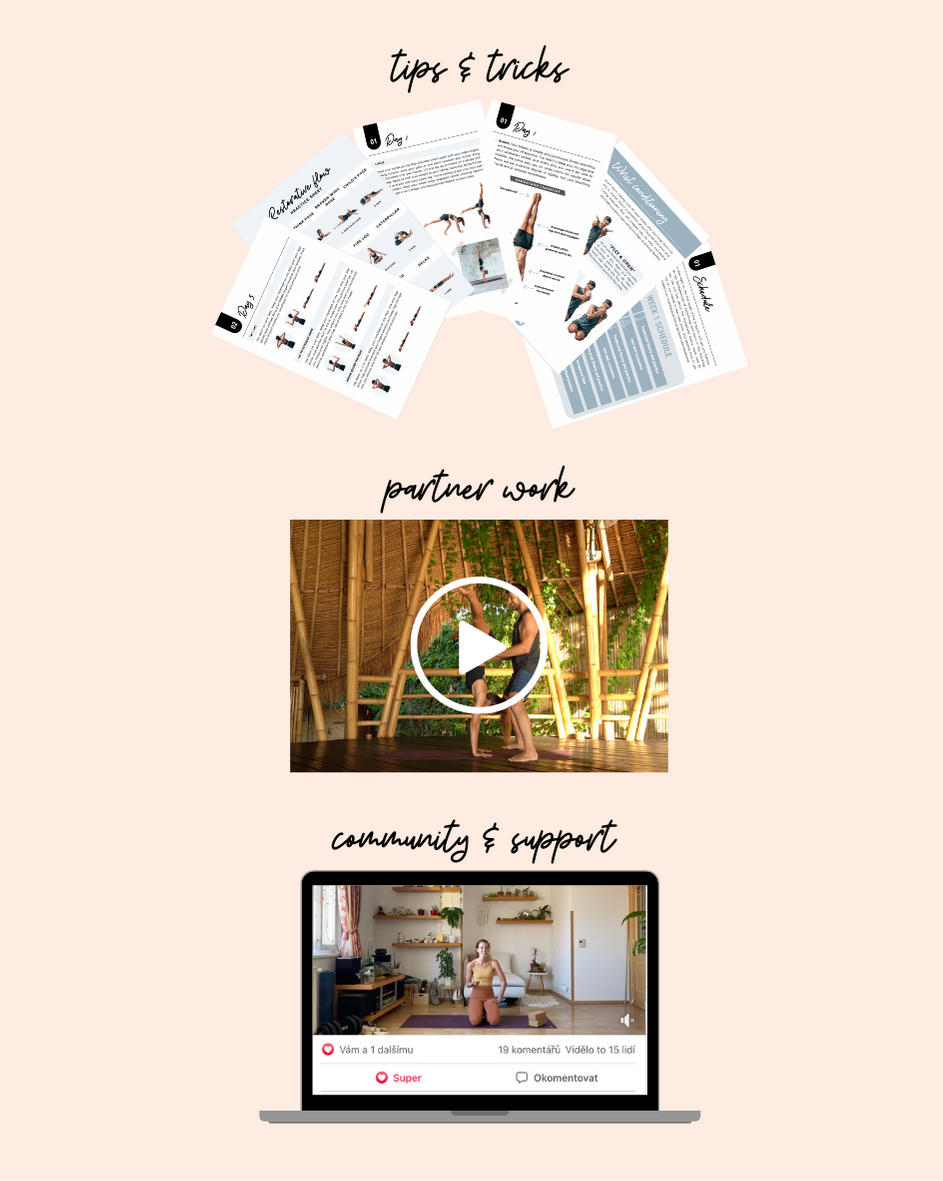 ...plus you'll get these WONDERFUL bonuses:
"The School of Inversions" ebook 
This 130 ebook includes all our tips, tricks, drills, and techniques as well as a 6-week training plan that will guide you through the process step-by-step.
"How to spot an inversion" video
Working on your inversions in a couple is not only fun but also helps you find balance away form the wall while not having to worry about falling. In this video we will show you how to spot an inversion.
access to "The School of Inversions" Facebook group
You'll get access to our private Facebook community where you can share your progress, inspire others, and get inspired! 
Frequently asked questions:
Will I really be able to hold an inversion after completing the program?
Depending on the factors such as your athletic background or your familiarity with the exercises you might need to spend less or more time on different parts of the program. What we promise you after completing the program is a significant improvement in your inversion practice. The good thing about The School of Inversions is that you will have a lifetime access to the program and so you can re-watch and repeat the parts that are the most challenging for you.
I can already do the headstand but struggle with forearm stand and handstand. Is this program for me?
Absolutely! We will practice handstand from the first week of the program and forearm stands from week three. Knowing how to hold a headstand already will make some classes easier, but you'll be offered to learn fun variations and challenge yourself with different ways of entering a headstand like the headstand press-up.
Is it a one time purchase or a subscription?
This program is a one time purchase. After buying it you'll have a lifetime access to the classes and will be able to come back to them whenever you want!
I have no strength at all in my arms, can I still join the program?
Yes! In The School of Inversions we work step-by-step on cultivating more strength in the body and will provide you with specific exercises that will help you achieve just that. You can join the program regardless of your level. Especially at the beginning you might have to invest a bit more time to strengthening your body, but since you can progress at your own pace there's nowhere to rush!